Case Study
Officeworks
Officeworks, a prominent office supplies retailer, undertook a significant transformation by transitioning one of its suburban stores to battery-free Exit Sign technology. This conversion effort involved the replacement of all existing electric-battery exit signs with the latest Smarterlite Environmental Exit Signs.
Improved safety for customers and employees.

Reduced e-waste and enhanced compliance with relevant parts of AS2293 standards.

Reduced the need for frequent repairs.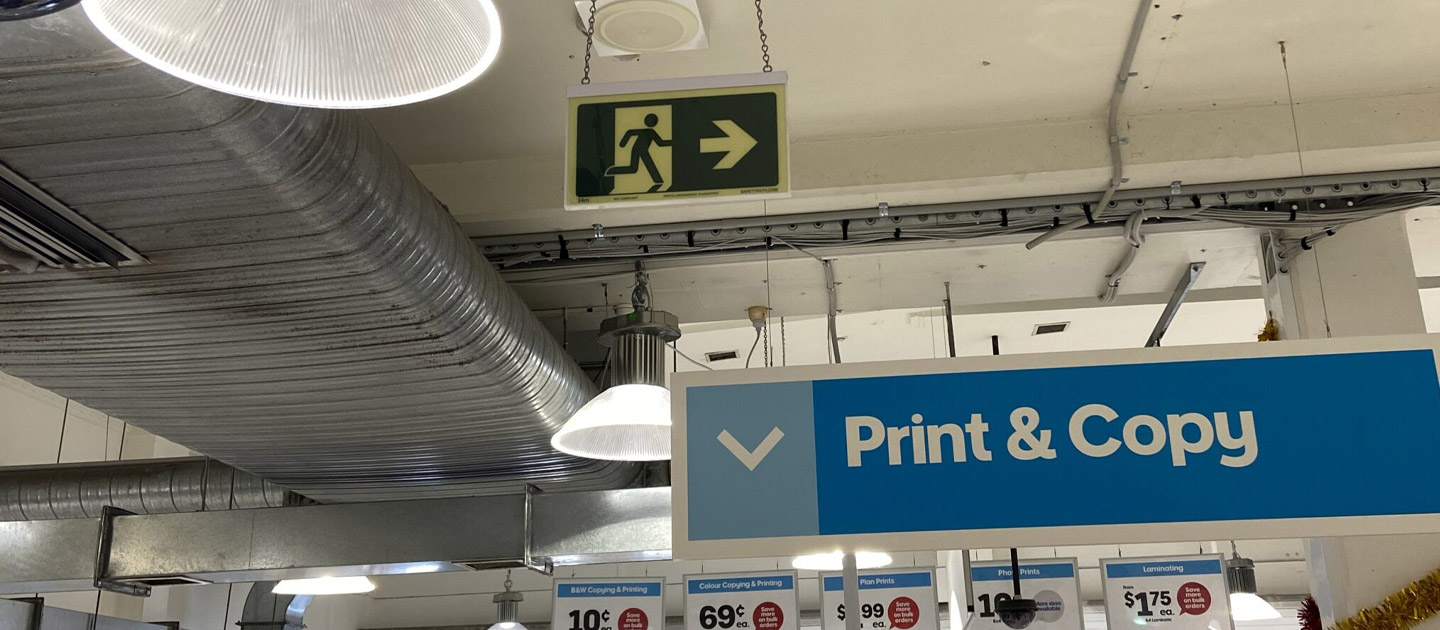 The decision to embrace Smarterlite Environmental Exit Signs, devoid of disposable electric batteries, not only elevated safety measures for both customers and employees but also paved the way for a reduction in e-waste. More reliable signs provides enhanced compliance compared to outdated and failure-prone AS2293 disposable electric-battery exit signs.
In the dynamic and bustling environment of retail, the transition to Smarterlite's Environmental Exit Signs also yielded practical advantages. It significantly minimised disruptions to retail sales and back-of-house operations, previously caused by the recurring interventions of electrical contractors tasked with repairing failed AS2293 exit signs.
Gallery