Case Study
Assisi Aged Care
Assisi Aged Care Rosanna recently completed the initial phase of their exit sign upgrade, which involved transitioning to Australian-manufactured Smarterlite Hyperion Hybrid Exit Signs.
Saved

$260K saving over 20 years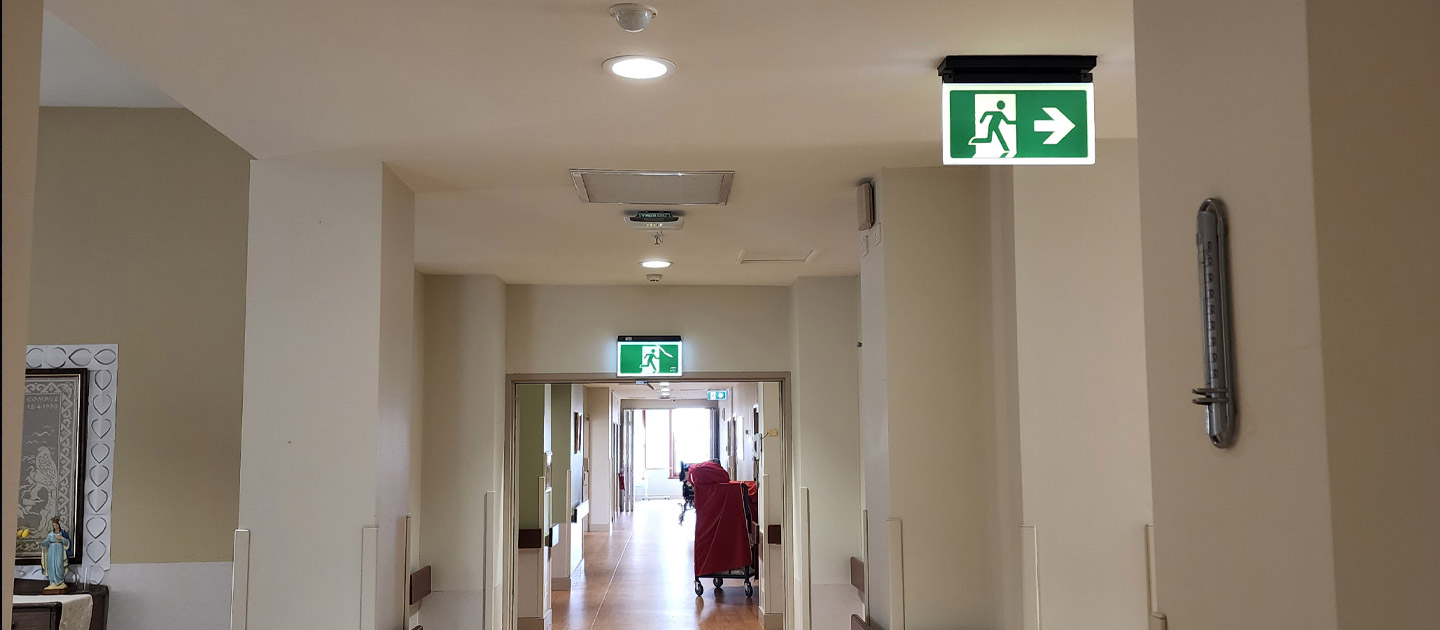 This strategic upgrade not only led to a reduction in carbon emissions and operating expenses but also offered significant advantages in terms of longevity and durability. The transformation left Assisi Aged Care with substantial savings of $260,000, an 87% reduction in electricity usage, 1.2 tonnes less of plastic and eWaste, and a reduction in carbon of 173 tonnes! 
Don Smarelli, President of Assisi Aged Care, said: 'In addition to the evident environmental and financial benefits, the Safety Path Exit Signs outperform the old battery-backup signs, preventing constant inconveniences to our residents and staff.' This initial installation has prompted the broad adoption of our Hybrid Exit Signs throughout the entire facility and its forthcoming expansion, underlining the highly positive return on investment for Assisi Aged Care.
Don Smarelli — President of Assisi Aged Care

"While the environmental and financial benefits were very clear, Safety Path exit signs last longer and are far more durable. The old battery backup exit signs kept failing, inconveniencing our residents and staff constantly."

Don Smarelli, President of Assisi Aged Care